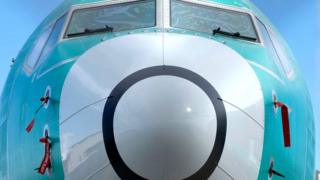 The US Federal Aviation Administration (FAA) did not adequately review the new automated safety system in Boeing's 737 Max, an international panel has found.
The panel said the FAA delegated too much oversight to Boeing, while the planemaker had provided confusing information about the system, which has been linked to two deadly crashes.
The FAA thanked the panel for its "unvarnished" report.
Boeing pledged to work with the FAA on the recommendations.
The FAA, which oversees…