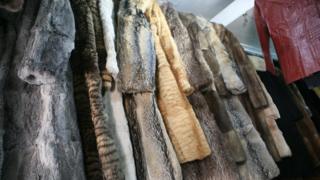 California has become the first US state to ban the manufacture and sale of animal fur.
Residents will no longer be able to sell or make clothing, shoes or handbags from fur as of 2023.
The move has been celebrated by animal rights groups who have been calling for a ban for some time.
Governor Gavin Newsom also signed a bill banning most animals from circus shows, except cats, dogs and horses. It does not apply to rodeos.
"California is a leader when it comes to animal welfare…