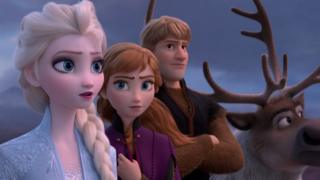 Frozen 2 raked in $127 million (£98.9 million) in its opening weekend in the US, beating forecasts and the box office debut of the original Frozen.
The sequel of the hit Disney classic also set a November record for an opening of an animated film.
Frozen became a phenomenon in 2013, making $1.27bn at global box offices.
The film, featuring musical hits like 'Let it go', has captured the imagination of audiences around the world.
Frozen 2 raised $127 million domestically this past…