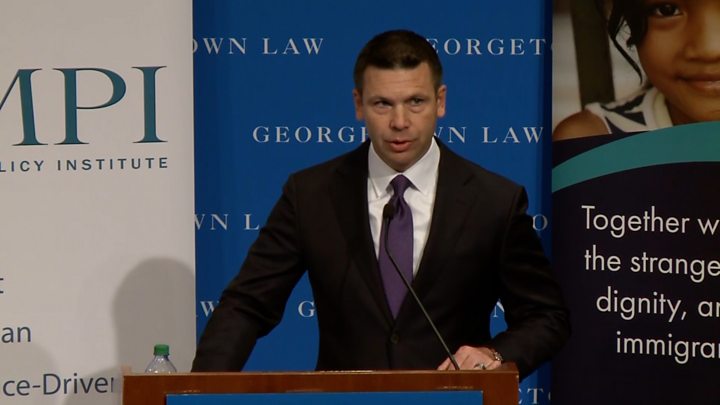 The acting head of US Homeland Security, Kevin McAleenan, has resigned after six months in the post.
In a tweet, President Donald Trump said Mr McAleenan wanted to spend more time with his family. He said his replacement would be named next week.
Mr McAleenan is the fourth person to serve as the head of Homeland Security during Mr Trump's tenure.
He oversaw the president's controversial border policies aimed at curbing…