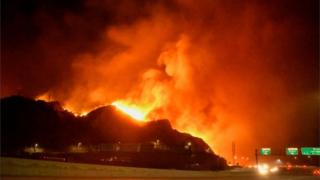 A fast-moving wildfire has razed over 4,000 acres, forcing thousands to flee just north of Los Angeles, California.
The Saddleridge fire has led to a mandatory evacuation for 12,700 homes, some of which have been destroyed.
A bin lorry that dumped burning rubbish sparked another wildfire on Thursday east of LA.
The state's largest…