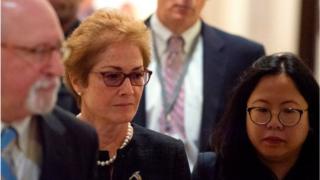 The former US ambassador to Ukraine has told lawmakers she was sacked over "unfounded and false claims by people with clearly questionable motives".
Marie Yovanovitch said she was "incredulous" at being dismissed by President Donald Trump in May.
Her testimony is part of an impeachment inquiry against the US president.
The…