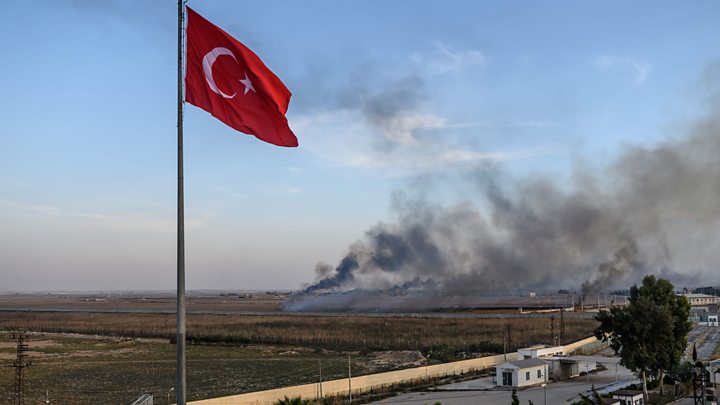 Fierce fighting is taking place around the Syrian border town of Ras al-Ain as Turkish forces continue their military operation in north-eastern Syria.
Turkey says it has taken the town but the Kurdish-led Syrian Democratic Forces (SDF) dispute this.
Turkey has also denied targeting US forces after the Pentagon said troops further west came under fire.
At least 30 civilians are reported killed and more than 200,000 displaced in four days of fighting.
President…