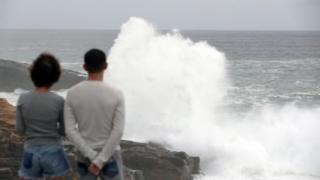 Japan is bracing itself for what could be its heaviest rain and winds for 60 years as Typhoon Hagibis edges closer.
Hagibis is hitting winds of 180km/h (111mph) which could cause floods and landslides, the Japan Meteorological Agency says.
The typhoon is expected to hit the most populous island of Honshu on Saturday.
Shops, factories and train…